An all-in-1 article about the new Z-series so far!
OnePlus was always known for their good price-performance ratio, but now, with the 8-series, it seems like OnePlus will be asking much higher prices (due to 5G, as explained in our other article). To fulfill everyone's wishes, OnePlus plans to come with a separate budget line, named the Z-serie. So far, this line-up should include a budget OnePlus phone and the OnePlus Bullets Z.
---
Even though we don't know that much about this line up yet, there are rumours that the 8 Lite will be the successor of the OnePlus X. The Z-series in general will be a budget-line of OnePlus phones and accessories. For example, the OnePlus 8 Lite is probably part of the Z-series.
OnePlus 8 Lite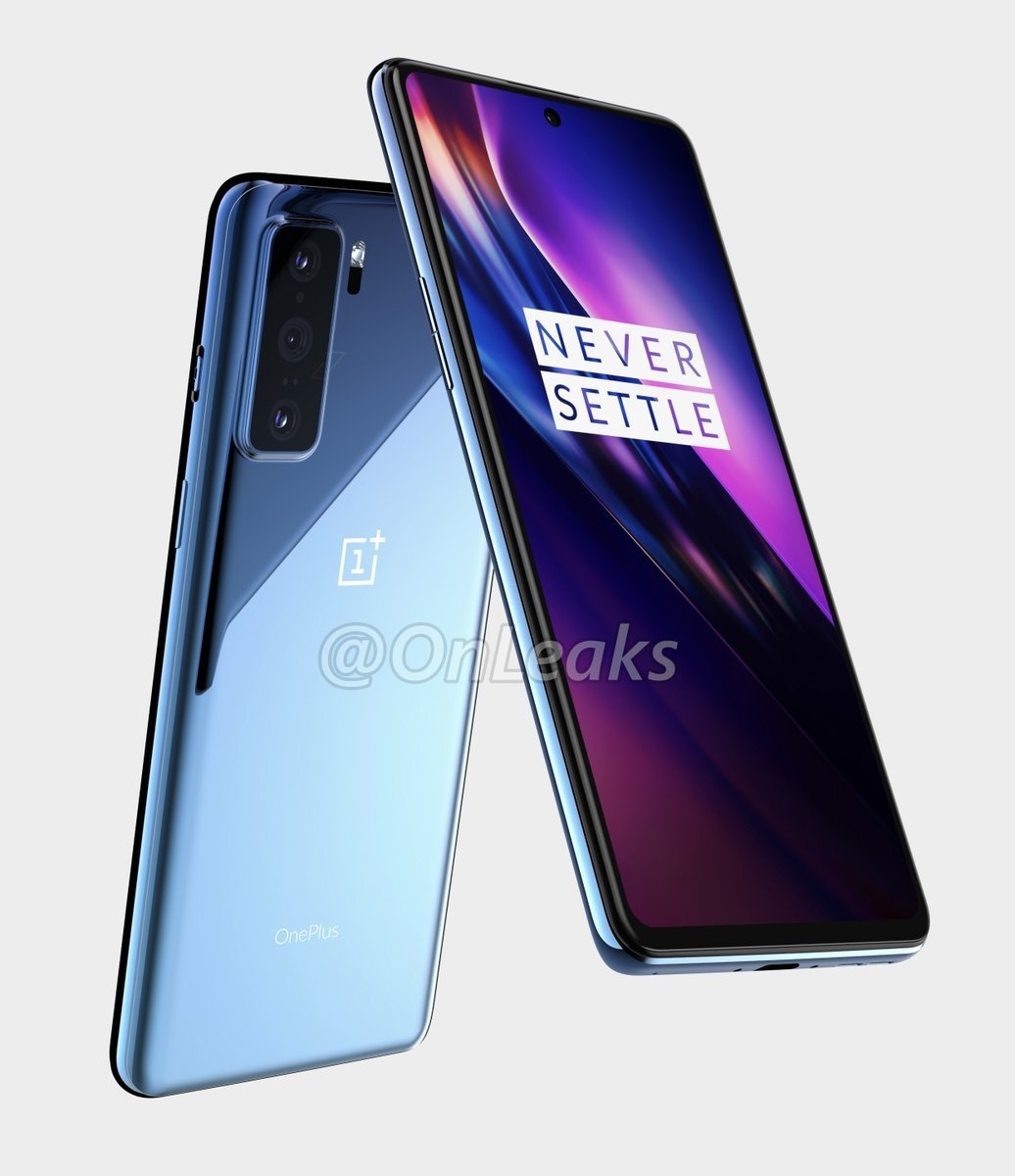 Source: https://twitter.com/OnLeaks/status/1213875957758599182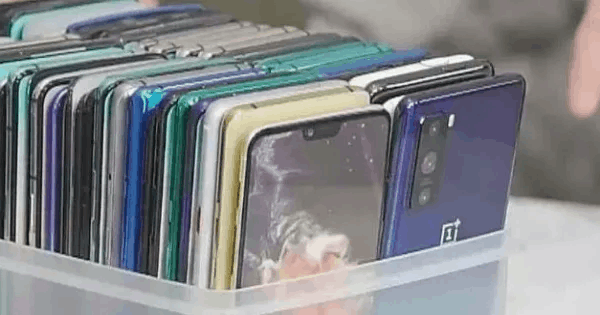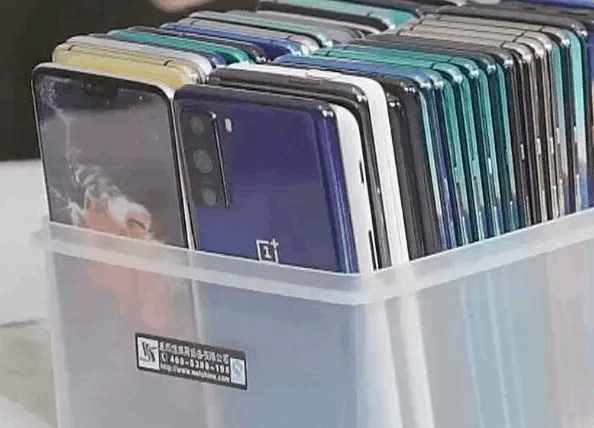 Source: https://www.91mobiles.com/hub/oneplus-8-lite-live-image-camera-design/
You can check the whole interview/video here: https://www.bilibili.com/video/av81785477/
Display
On the 4th of March, Ishan Agarwal (in cooperation with 91Mobiles) said that the 8 Lite, in comparison with the 8 Pro will have a 6.4" 90Hz AMOLED display (instead of a 120Hz display), with an in-display fingerprint sensor. The display will have a punchhole instead of a teardrop notch or a pop-up camera.
Storage variants/SoC/RAM
According to Ishan, the 8 Lite will be coming in 2 variants: 128GB of storage with 8GB RAM and 256GB storage and 8GB RAM.
As OnePlus needs to save costs, the 8 Lite will most likely not have a Snapdragon SoC, but a Mediatek Dimensity 1000 SoC. This SoC supports 5G, just like the Snapdragon 865 SoC. However, as you can compare, you can see that the Snapdragon 865 offers higher theoretical peak download and upload speeds. However, you should keep in mind that this also depends on many other factors including the used modem, location, time of the day, etc. It'd be pretty logical to say that the 865 would be better to be used, but OnePlus probably chose for the Mediatek as it's cheaper and thus makes it possible for OnePlus to ask a relatively low price for the 8 Lite.
Cameras
The OnePlus 8 Lite will probably get a 48MP camera as primary sensor, a 16MP secondary camera and a 12MP one as third. At the moment it's not known what sensors are being used. The primary camera is most likely an IMX589 of Sony and the 16MP sensor is probably a wide-angle.
Battery and charging
It is rumoured that the 8 Lite will have a 4000mAh battery with Warp Charge 30T, which means it'll charge with 30W (5V 6A). The 8 Lite will obviously not get wireless charging, as that's an 8 Pro exclusive.
Price & availability
As OnePlus will launch the 8 Lite as a budget phone, it is expected that this phone will be relatively low priced. Ishan said that the 8 Lite will cost about 400 GBP (which is about 37,500 INR, 493 USD, or 453 euros). In comparison: the OnePlus 3 was 399 EUR back in 2016 and the OnePlus 7T (the cheapest, latest device OnePlus is selling now) is 599 EUR.
The launch of this device should be around July, but due to the Coronavirus outbreak, this might change. We'll keep you informed in this (or a follow-up of this article when we have more information).
---
OnePlus Bullets Wireless Z
Source: https://www.patreon.com/posts/35516276
As you can see, the Bullest Wireless Z will be available in 4 colours: black, white, blue and green and will contain a neckband, just like the Bullets Wireless V1 and V2.
Since the OnePlus 6, OnePlus switched from wired to semi-wireless earbuds. With the OnePlus 6 they released the OnePlus Bullets Wireless and with the OnePlus 7-series, they announced the second version (the Bullets Wireless 2). Now, OnePlus seems to come with a successor of the latter: the OnePlus Bullets Wireless Z.
Battery and charging
Ishan Agarwal says to Pricebaba that the new earbuds of OnePlus will feature the same fast charging technique as that can be found on the 7-series and newer: Warp Charge. This technique should charge the Bullets Wireless Z for 10 minutes, which should let you use them for 10 hours.
Regarding battery life, OnePlus seems to have made big steps: on a single charge, you should be able to use them for a stunning 20 hours.
Other features
These earbuds will also feature an IP-55 rating, which means that they should (in theory) be protected against dust and can survive being sprayed with water for 5-10 minutes. To decrease latency, the Bullets Wireless Z will feature a Bluetooth latency of 110ms. This will be an advantage for those who watch movies regularly on their phone. This subsequently means that the video and sound will be more equally synchronised. This is quite low, as the Apple AirPods Pro have a latency of 144ms.
Earlier, Ishan said to 91Mobiles that the Bullets Wireless Z might feature Bluetooth 5.0, a type-C port and noise cancellation.
Price & availability
Ishan Agarwal is also the tipster of the alleged OnePlus Bullets Wireless Z and says to Pricebaba that these new earbuds of OnePlus will be launched later (so after the 8-series). No price has leaked so far. We'll update this item once we know.