We found evidence in a teardown of the latest OnePlus Health APK (v2.1.3_681018c_210514)
UPDATES:
2021-10-18 17:31 GMT:

XDA published a review of the Harry Potter Watch earlier today.
From it, we gather that in addition to the faces we previously spotted, there is also a special boot and charging animation. Likewise, we learn that the casing is copper-colored reddish-brown whereas the strap features a darker shade of red-brown. While one of the side buttons has the OnePlus wordmark, the other features a bolt mark similar to Harry's scar on his forehead.
Furthermore, not only the Watch itself is Harry Potter themed: the whole packaging is, which may lead to you remembering how the bricks of the wall opened up to Diagon Alley when Hagrid brought Harry there for the first time.


Image credit: XDA
To conclude, while the original watch is sold for 14,999 INR, the Harry Potter Limited Edition will be sold for 16,999 INR on oneplus.in, the OnePlus Store app and offline OnePlus Experience Stores starting from October 21st 2021, 12:00 PM IST. An early sale will be available on the OnePlus Store on the day before (October 20st 2021, 12:0 PM IST), but we don't expect stocks to last for long due to the nature of the early sale, so we advise to set an alarm a bit before this time should you wish to buy it.

2021-10-14 00:13 GMT:

OnePlus India posted a teaser on Twitter of the Watch with Hogwart's logo present on it. As far as we've seen other regional handles did not post this teaser, so it is likely the Harry Potter Watch will only be sold in India.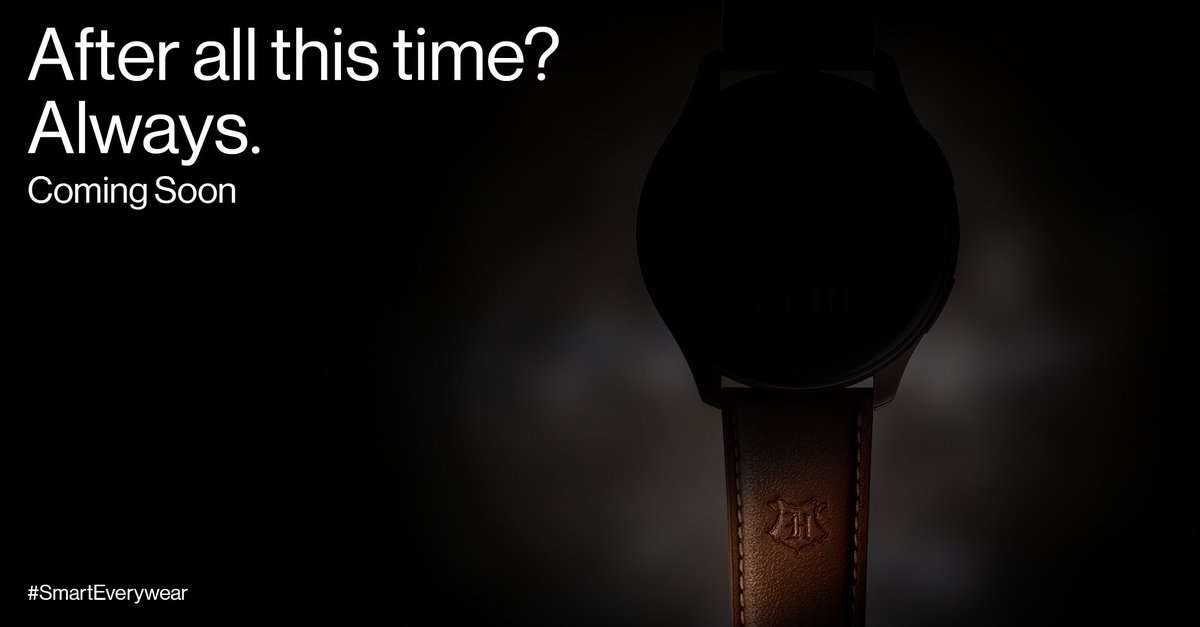 Original article has been preserved below.
---
The OnePlus Watch launched alongside the OnePlus 9-series on March 23rd. It was poorly received by press reviewers, likely due to being an unfinished product suffering of many software bugs not offering all functionalities advertised as launch. Two software updates (on April 21st and May 3) have however been released since, adding the advertised workout modes along with Always On Display feature. Alongside with a Classic Edition, OnePlus has also made a Cobalt limited edition, although it went on sale a bit later.

Today, we found evidence in the latest OnePlus Health APK that OnePlus is going to release another limited edition of the watch, that time based on Harry Potter.

We firstly noticed new strings, but also found more references to it in several JSON files present inside the application as shown below:
<string name="harry_potter_limited_edition">Harry Potter Limited Edition</string>
<string name="harry_potter_type_name">Harry Potter</string>




The last JSON file includes references to several drawables corroborating the above findings. We have reproduced them below for reference.
We've uploaded full-resolution images to Google Drive, and you can download them if you wish. Note that this is merely meant as a courtesy to our friends in the media, so they don't have to do an APK teardown themselves just to find what we've already found.
---
As of writing this article, it seems like this limited edition watch will only have special watch faces (after all, that's what the above images are). We'll update the article if we spot anything new the software side of things, and we'll keep an eye out for any hardware differences as well.