We found evidence of it in the Nord 2 OxygenOS A.11 update
UPDATES:
2021-11-15 23:00 GMT:
It has been a week since Oliver Zhang confirmed the Nord 2 x Pac-Man Edition would be released soon, and today, on November 15th 2021, several reviewers have shared pictures of the units they received, which we have embedded below for your convenience. Note that not only the device itself is Pac-Man branded (specific boot animation and UI), but the whole unboxing experience is, starting from the warp-around piece of cardboard to the envelope containing paperwork such as packing list.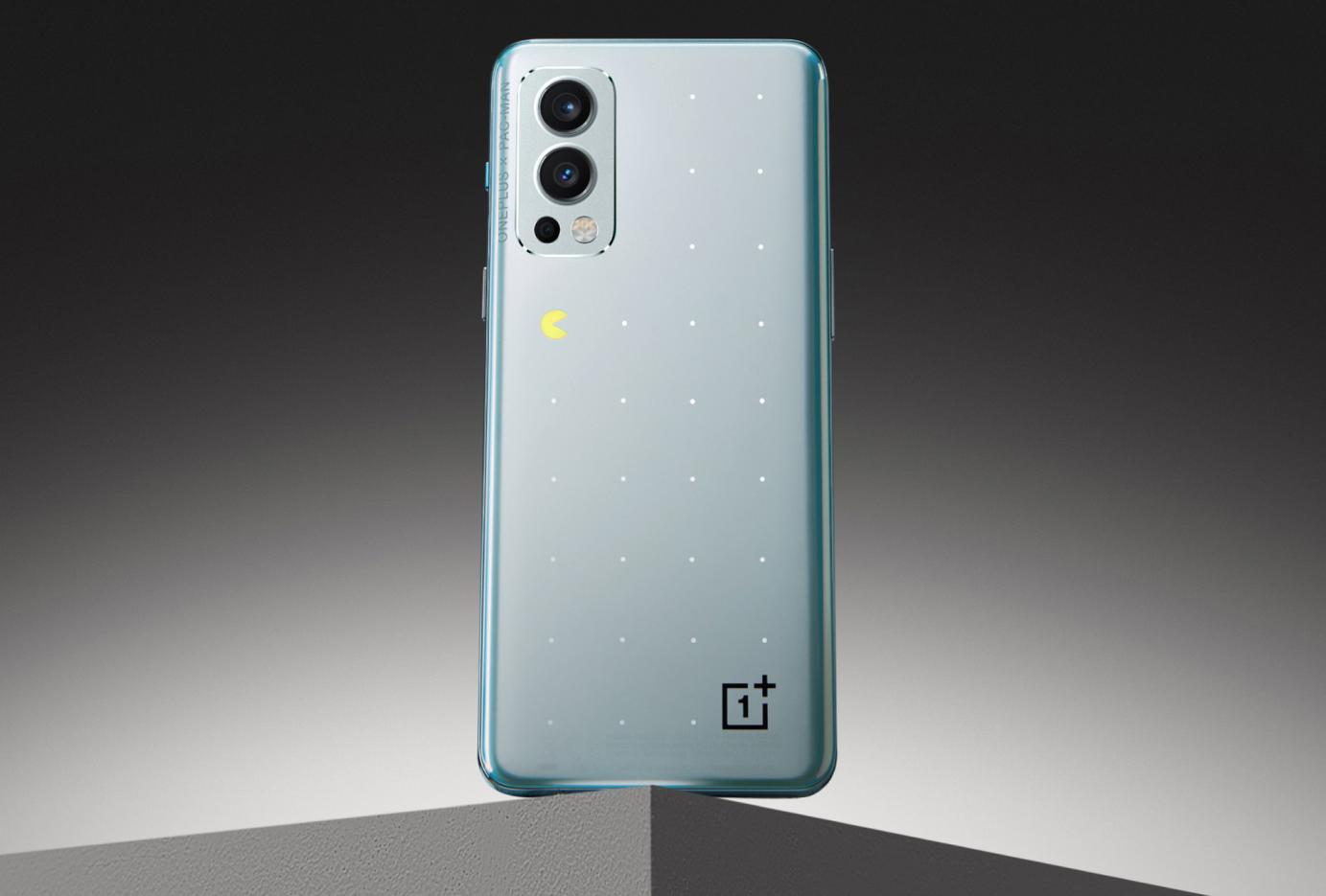 OnePlus Nord 2 x Pac-Man back, credits Ishan Agarwal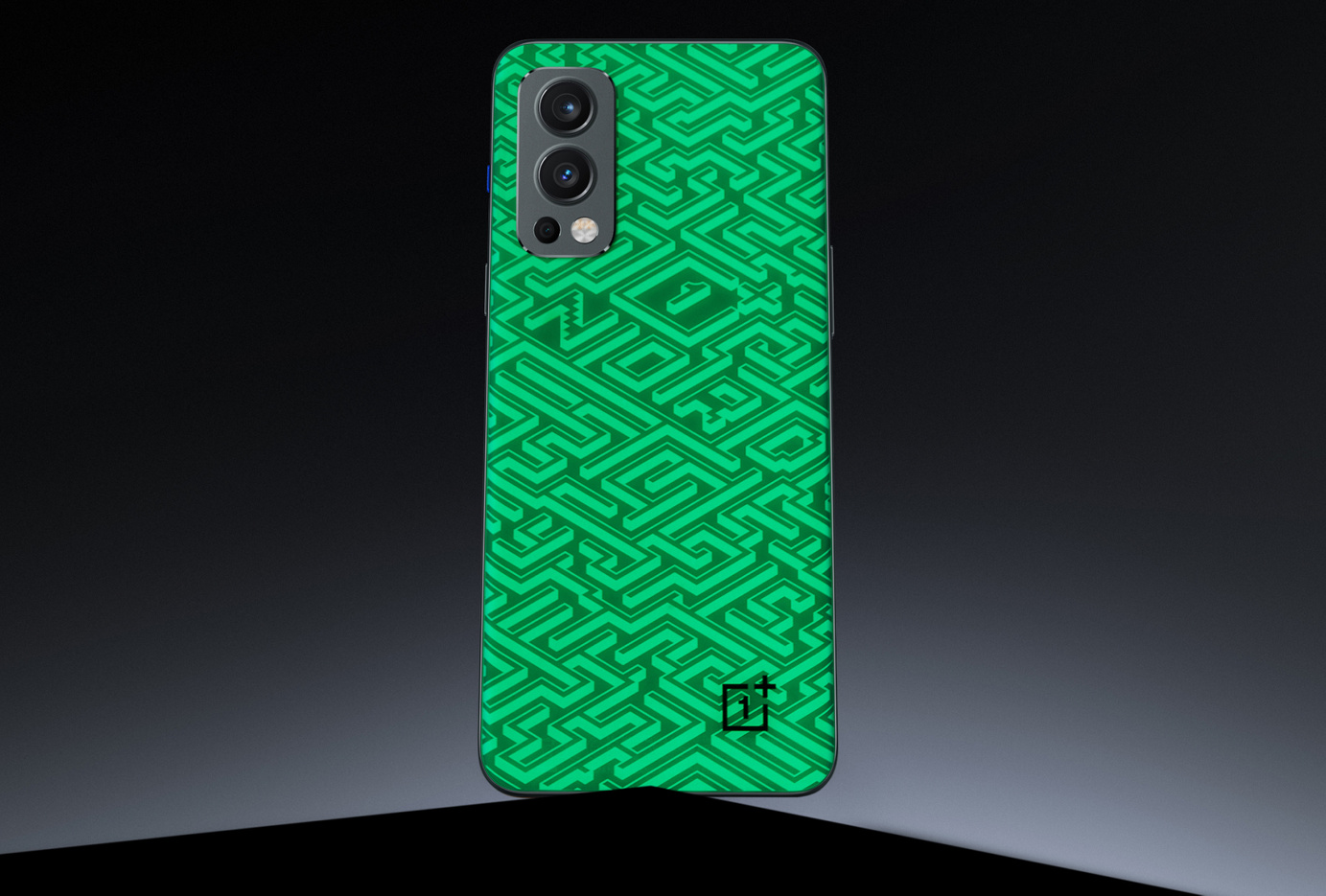 OnePlus Nord 2 x Pac-Man back glowing in the dark, credits Ishan Agarwal

OnePlus Nord 2 x Pac-Man packaging, credits XDA


OnePlus Nord 2 x Pac-Man translucent case present in box, credits XDA


OnePlus Nord 2 x Pac-Man boot animation, credits XDA


OnePlus Nord 2 x Pac-Man wallpapers, credits XDA


OnePlus Nord 2 x Pac-Man charging animation, credits XDA


OnePlus Nord 2 x Pac-Man themed Quick Settings, credits XDA

If you buy a unit from oneplus.com, you may be able to receive a Pac-Man themed phone holder for free as well.
As per XDA, sales opened to everyone without an invitation code should start on November 16th at 12:00.


OnePlus Nord 2 x Pac-Man phone holder
Image credit: OnePlus
2021-11-08 14:27 GMT:
After posting some hints on Twitter of the Pac-Man variant the last few days, OnePlus (via its Head of Product Oliver Zhang) confirmed to Android Central that the Nord 2 x Pac-Man edition will be released soon.

As we previously spotted, the limited edition is told to come with PAC-MAN 256 pre-installed and several challenges baked into the system software, which once completed, will unlock exclusive PAC-MAN content. Furthermore, a custom camera filter will be available, along with customized OxygenOS icons and custom static and dynamic wallpapers.
As for the hardware side of the limited edition, the Nord 2 x Pac-Man edition will share the same specifications as the standard Nord 2 but will only be available in the 12 GB of RAM and 256 GB of storage SKU. The only difference towards it is integration of Pac-Man elements directly in device rear cover via a "dual film color, material and finish" which outlines the PAC-MAN maze in neon, enabling it to glow in the dark.

Regarding the price, the limited edition is slightly more expensive than the standard model (37 999 INR/ 499 £/ 529 € instead of 34 999 INR/ 469 £/ 499 €), which seems reasonable.

Awaiting the release, you can try to win the limited edition along with a pair of Buds Z by heading to https://pac-man.oneplus.com/ and reaching a high enough score to be part of randomly selected winners, as announced by OnePlus on their forums. Should you not be selected, you may be given early access codes allowing you to purchase device ahead. To resume, OnePlus posted a list of prizes you can win and when, we have reproduced it below for your convenience.
Monday, November 8 –  Wednesday, November 10 (PAC-MAN game contest part 1)

• 3 winners selected that will get a OnePlus Nord 2 x PAC-MAN Edition and a pair of OnePlus Buds Z

• Winners selected that will get early access vouchers, allowing them to purchase the OnePlus Nord 2 x PAC-MAN Edition early, along with a free pair of OnePlus Buds Z with their order

Friday, November 12 –  Monday, November 15 (PAC-MAN game contest part 2)

• Winners selected that will get a voucher allowing them to claim a free pair of OnePlus Buds Z if they order a OnePlus Nord 2 x PAC-MAN Edition when it goes on sale
2021-10-12 13:33 GMT:

Leaker Max Jambor posted on Twitter an image of Pac-Man alongside with "Nord 2" text, thus hinting that pacman may be a special edition of the Nord 2. It is surprising as OnePlus previously did not use different codenames for its special edition devices: the 6T McLaren shares same codename as regular 6T (fajita).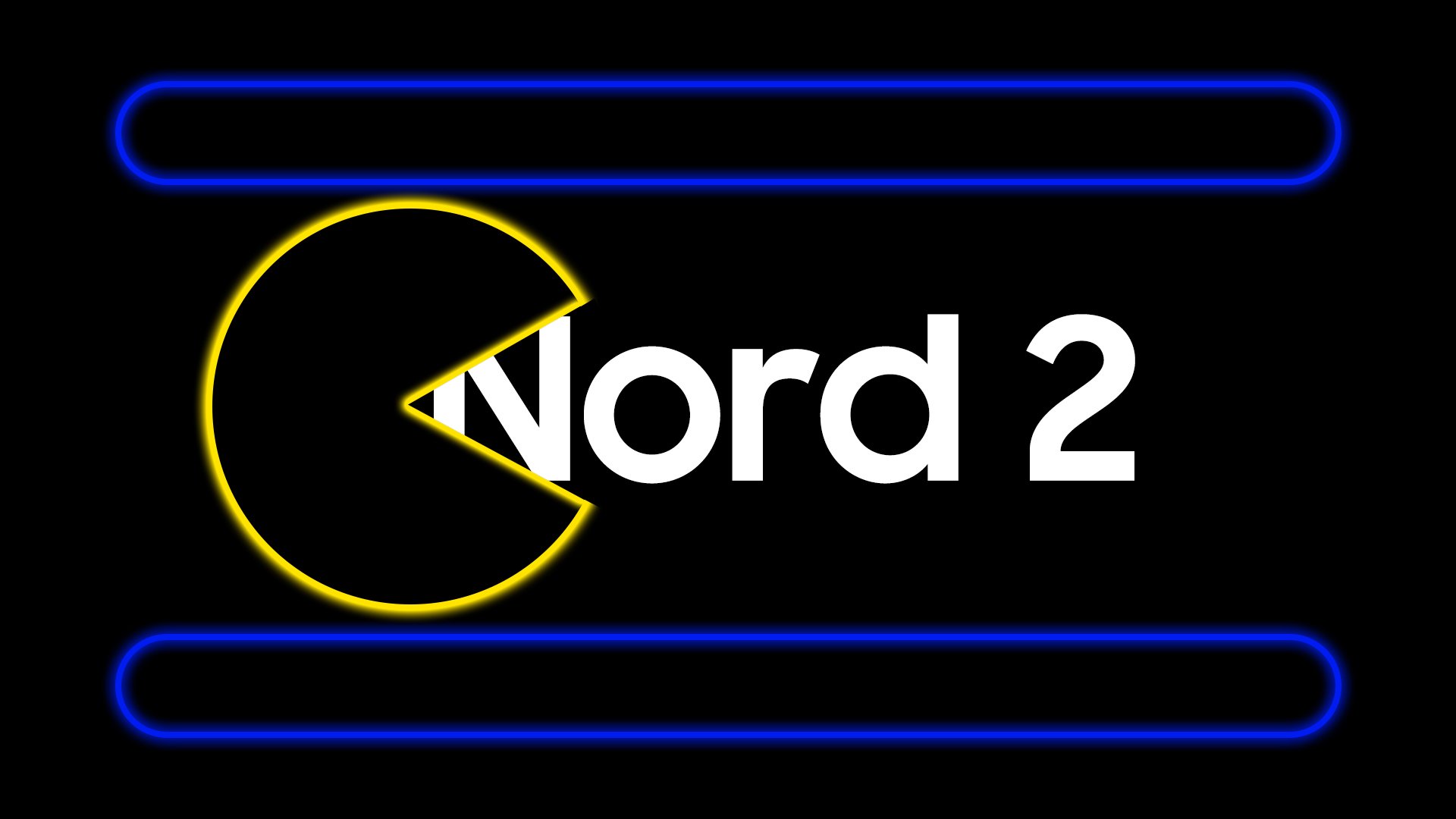 Original article has been preserved below.
---
OnePlus has announced the Nord 2 on July 22nd 2021, and released a couple of updates since its release on July 28th. The latest one, OxygenOS A.11, has been announced on October 9th 2021 on OnePlus' forums and has fixed several bugs related to power consumption, camera, network and system stability in addition to bumping Android security patch to September 5th 2021 level.

One may have thought that this update did not bring other changes, however a friend of ours (J0kerling) provided us several APKs extracted from his device after he installed the update, and we've found evidence that a future OnePlus device will be Pac-Man branded after decompiling those APKs, as detailed below.
More specifically, we firstly noticed that the OnePlus Launcher has been bumped to version 5.2.34, and that a new drawable used when your device is locked has been added. Note how Pac-Man ghost's eyes are present.


We then noticed that a new XML configuration file (named default_workspace_5x5_pacman.xml) has been added as well, and that Pac-Man 256 app (package name eu.bandainamcoent.pacman256) is part of the "OnePlus" folder present on default homescreen.


Following on that, we dug in the Settings APK and found new fingerprint drawables with Pac-Man elements, as well as a Pac-Man unlock animation.

Carrying on above, we decompiled the SystemUI APK and found new strings hinting at a special Always on Display clock, as well as wireless charging support.

<string name="aod_clock_default_style_pc">aod/aod_layout_0090016.xml</string>
<string name="kgd_wireless_pm_charging_anim_name">pm_charge</string>
<string name="kgd_wireless_pm_charging_fadein_anim_name">pm_charge_fadein</string>
<string name="kgd_wireless_pm_charging_fadeout_anim_name">pm_charge_fadeout</string>

Furthermore, we found references to a sticker in the Gallery app (bumped to version 4.0.307) which should be unlocked after you Warp Charge the device for 256 minutes.
<string name="pm_btn_gallery">Go to Gallery</string>
<string name="pm_dialog_text">Use it to edit your photos in Gallery.</string>
<string name="pm_noti_text">Hooray! You just unlocked a secret sticker by using Warp Charge for 256 minutes.</string>
<string name="pm_noti_title">Gallery</string>
Decompiling the Gallery APK itself did not allow us to find the sticker, and attempts to install the APK on a OnePlus 5T and a OnePlus Nord N10 failed, but we nonetheless believe the sticker is a Pac-Man-related one since OxygenOS A.11 updated APKs contains many elements to it. In fact, we found in the updated calculator APK (version 2.0.16) strings telling to retry to unlock Pac-Man content and a drawable named wallpaper_background.png.
<string name="pacman_permission_text">Oops! Nice try. But there's still more fun PAC-MAN content waiting to be unlocked. Try again when you find it all.</string>
<string name="button_ok">OK</string>

To conclude, although pacman codename was previously unheard of, we're not sure what to think about it: while one could think it is the OnePlus 10 as a logical succession of previous flagship devices codenames (kebab for 8T, lemonade for 9, lemonadep for 9 Pro, lemonades for 9R and martini for currently unreleased 9RT), a new string <string name="device_info_show_CPU_qualcomm_snapdragon_778">"Qualcomm® Snapdragon™ 778G Octa-core"</string> has also been added to Settings APK, thus making us wonder whether this string is a placeholder for an OPPO device (as Nord 2 OxygenOS 11.3 is the first version of OxygenOS based on ColorOS codebase).

Should this string not be a placeholder, then pacman would be a midrange device, as Snapdragon 778G is a SOC intended for this market. It therefore may be part of Nord or Nord CE series.
---
If you want to see them at their original quality and resolution, we have uploaded above drawables and animation on MEGA.